Axew, Fraxure, and Haxorus
キバゴ、オノンド、オノノクス
A closer look at one of my other dragon collections!
Last update: May/10/2011
A group shot from February 2011. I have more items now, but many aren't shown yet since they're packed up for my upcoming move.
Plush
Figures
Other Items
Wanted and Coming Soon Items
So far, only Axew has official plush released, but the other two will be getting at least one each, thanks to the My Pokemon Collection line!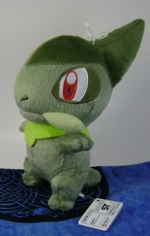 Namco Exclusive Banpresto Plush
I got this one for a good price in a group buy! I can't tell the difference between this and the non-Namco one, though...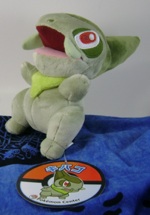 Pokemon Center Exclusive Plush
Axew's first official plush! I was very excited when this was announced because I hadn't expected him to get a plush at all, but it turned out to be just the first of many! This plush seems to be exclaiming his joy to the world.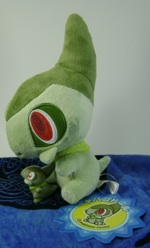 Pokedoll
キバゴドール
Axew was also lucky enough to receive a spot in that ever-popular PokeCen line, Pokedolls! Here's another photo showing the front view.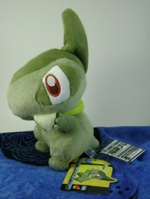 Takara Tomy Plush

This plush has the gift of actually being able to stand up on his own, unlike the other plush I have...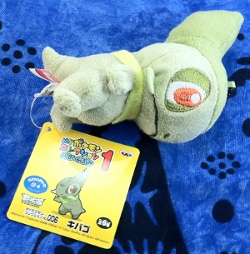 My Pokemon Collection Plush
MYポケモンコレクションぬいぐるみ
I'm not trying to get all of Axew's plush, but I decided to get all of the dragon Pokemon featured in the My Pokemon Collection series, and Axew got his in the first set! It's a small soft plush with a keychain on top, also featuring nice details.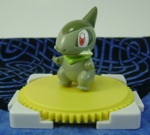 Tomy MC
モンスターコレクション
One of my dragon-line staples, and a well detailed one! The BW figures in this series come with a new spinning base.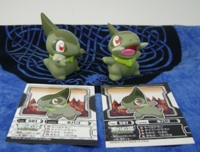 Kids Figures
ポケモンキッズ
Early on in BW, Axew already has two of these. I wonder how many more he'll get?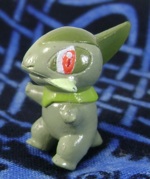 Chupa Surprise Figure
チュッパサプライズ
Ok, so this isn't one of my key items, but due to the hard time I had finding Dialga's Chupa figure I figured I should pick this up just in case I later decide to collect Axew much more.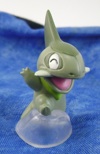 Clipping Figure
クリッピングフィギュア
Clipping figures are meant to show Pokemon in poses 'clipped' from an action scene. This Axew looks like he was clipped right from the anime! I love the unique happy face, since most of Axew's merch doesn't show him smiling.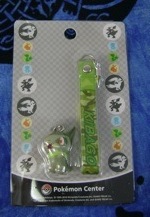 Pokemon Center Strap (with nametag)
ポケモンセンターストラップ
This is one of Axew's earliest figure releases, and I bought it since I was so excited to see him getting merch. There's also another version that has a simple strap instead of the nametag, but I haven't picked that one up yet since the figure's the same.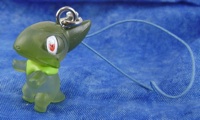 Bandai Figure Charm (Clear)
フィギュアストラップ(クリア)
This figure was a surprise freebie with other Axew items, and I'm happy to add it to my collection! Hmm, maybe now I should pick up the non-clear version...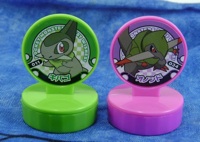 Retsuden Stamps
列伝スタンプ
I had just recently added this page with Axew's stamp by itself when Fraxure's stamp arrived in the mail! Eee, my first piece of Fraxure merch!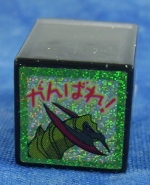 Mini Stamp
From a set of BW mini stamps, this is probably Haxorus's first piece of non-flat merch!
No wanted items right now! There are a few items I've seen around and don't have, and I'll pick them up at some point, but I'm not very focused on this collection right now.
Coming Soon:
Waiting on release of: